Bob Sight Ford is a proud retailer for Waldoch custom vans! Customers interested in a whole new luxury driving experience can stop by our dealership just outside Kansas City, MO to learn all about Waldoch vehicles.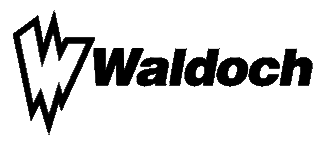 For almost four decades, Waldoch has offered customers innovative custom luxury vans and trucks that are equal parts fun, comfortable, safe, versatile and luxurious. Today, the company is known nationally as a pioneer in customized vehicles.
Custom Vehicles Done Your Way
Imagine traveling in a vehicle with the same amenities as your living room - comfortable leather seats, plush carpet, great entertainment features - and then add in great modern vehicle features like heated seats, satellite radio and plenty of space for cargo. Picturing an amazing vehicle? All of this is in reach with Waldoch!
Safety
Waldoch vehicles are also designed with safety in mind, meaning you can drive comfortably in the knowledge that your passengers are well-protected on long trips! Our team can also equip your vehicle with wheelchair-accessible technologies. Waldoch vehicles are highly customizable; we want to ensure every passenger's specific needs are met. The company also honors a 36-month/36,000-mile warranty on most vehicles, so if something goes wrong, you're covered!
Want to learn more? Check out Waldoch on Facebook, Twitter, YouTube and Instagram, or visit the company's website. Waldoch also allows you to customize your own van, adding all of the great features you desire. Check it out right here!
You can also stop by Bob Sight Ford to view one of these great customized conversion vans for yourself! Our dealership is located just off U.S. State Route 50 in Lee's Summit, MO. We hope to see you soon!